What needs to be taken into account when relocating and setting up a production line?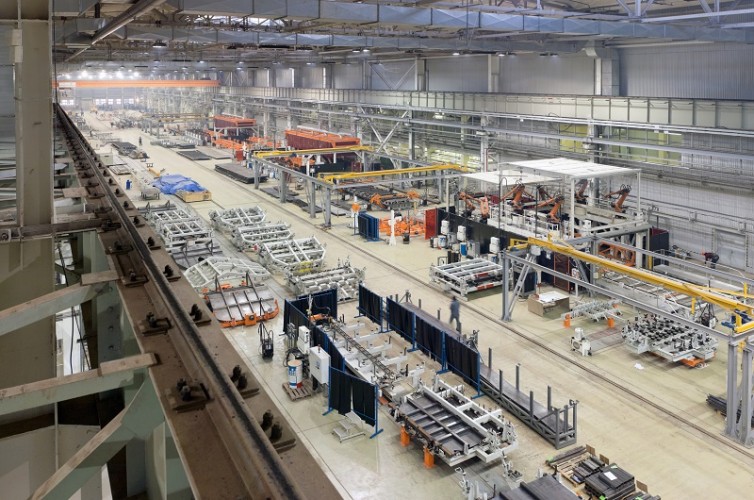 29.04.2021
What needs to be taken into account when relocating and setting up a production line?
Transporting production lines is a rather complicated process, as it requires the dismantling of equipment that is mostly anchored. Often the machines have to be disassembled into smaller pieces and only then packed for transport. All of this makes setting up a line at a new location not as obvious as it may seem.
Dismantling the production line
The production lines are permanently assembled and, on top of this, are connected to other equipment on the shop floor. It is therefore necessary to dismantle them in an order that allows them to remain operational at the old site for as long as possible and to start up at the new site as quickly as possible. The entire relocation process requires a timetable that eliminates the chaos of operations and the possibility of mistakes. Disconnecting individual components and unplugging utilities may require the assistance of specialists. During the dismantling work, it may become apparent that selected equipment or parts need to be replaced, expanded or upgraded. In addition, cleaning is often carried out due to better access to selected components. Uncoupled pipes, hoses, covers and detachable components should be accurately labelled so that they do not pose installation problems in their new location.
Preparation for transport
Large-scale, heavy equipment requires efficient organisation of internal transport, i.e. the use of special machines and operators with the appropriate qualifications. It is also necessary to designate a safe transport zone that does not interfere too much with the work of the individual sites. Each stage of relocation must disturb the given company as little as possible. Security during packing depends on the type of machinery and the specific nature of the external transport. Parcels must be carefully labelled before being sent on their way. In some cases, tools are also sent to enable the machinery to be installed at the new location. Installation of the equipment is carried out on the basis of technical documentation.
Assembly and commissioning
The production line is assembled in reverse order of the original site. Often, however, a new layout has to be created due to the nature of the given building or the smaller area to be used. Before connecting, the machines must be properly levelled and anchored. The detachable components are then connected. The fitters calibrate and configure the control units. The line is connected to the power supply and possibly other utilities. The machine is first put into operation for a test run, during which the correct functioning of individual components is checked. A comprehensive test run can also be performed. If everything is connected correctly and there are no irregularities, the line can be put back into permanent operation.