Why is predictive maintenance of the production line so important?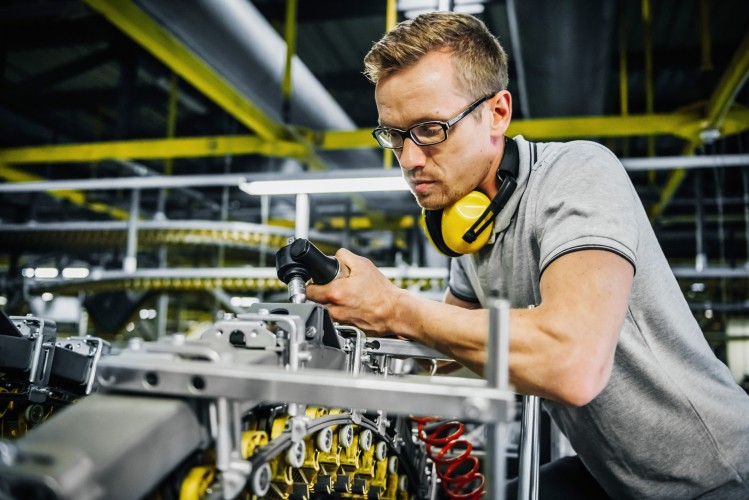 21.06.2021
Why is predictive maintenance of the production line so important?
No one needs to be reminded of the benefits of maintaining production line equipment. A minor breakdown can cause downtime, which generates financial losses and, incidentally, other problems. Predictive maintenance was developed precisely with a view to minimising this phenomenon.
Advantages of predictive maintenance
Predictive maintenance is a procedure that detects anomalies and operational problems by carrying out scheduled and systematic inspections on installed equipment. On production lines, these are primarily conveyors, robots and automation. Data on the equipment is collected continuously and inspections are carried out on a fixed schedule. Predictive maintenance should be carried out according to a well-defined plan to be followed by the production manager and his team. By implementing the right system, you can count on reduced costs related to minimising downtime, better use of resources, increased safety, reduced product damage or less wear and tear on equipment.
System components
Implementing predictive maintenance involves 24/7 real-time diagnosis of critical assets for production lines. It is therefore the opposition method to preventive maintenance, which seeks to replace components according to planned cycles. Data collection can be done manually as well as automatically. Depending on the production line, the system may include meters for temperature, humidity, vibration, acceleration, pressure or revolutions per minute. These are designed to record data and send it to automated systems to support maintenance. The information is compared with set alarm thresholds and patterns of operation leading to failures. When these thresholds are breached, the system sends an alarm to production managers.
Predictive maintenance as the future of industry  
A maximally effective predictive maintenance system requires the right hardware and software. Nowadays, all information can be collected in real time via a smartphone or tablet. This reduces the possibility of malfunctions that generate repair costs for production machinery. By receiving information about the possibility of a fault, changes can be made to the production system so as to prevent disruption to existing production plans. Data analysis is key. Predictive maintenance is one of the elements of Industry 4.0, which seeks to optimise a company's machinery and equipment as much as possible